Dear loyal clients,
We hope this message finds you and your families safe and healthy.
Our staff at Hairless NYC has been working tremendously to prepare for a safe reopening on July 6th ,2020.
As we work to fulfill the CDC protocols, we will also be abiding to new appointment safety measures to protect our staff, clients and community.
In order to maintain a successful appointment, please abide to the following protocols:
-All clients MUST wear masks at all times.
(It's okay to take mask off if getting treatment near mouth/nose area)

-All electrologists will wear masks and fresh gloves, per usual
-Both client and electrologists MUST wash their hands before and after the appointment.
-To abide to the social distancing rule, the client must get to the office at the exact time of their appointment. Our waiting area will be closed
-Scheduling of clients will be limited to minimize the amount of people in the office. In doing so, clients are not allowed to bring an extra person.
-Upon arrival, we will check your temperature with a non-contact thermometer. Anyone with readings that are not within a normal range will not be able to get a treatment.
-The longest treatment will be 2 hours max.
-All equipment and treatment tables will be disinfected between each session.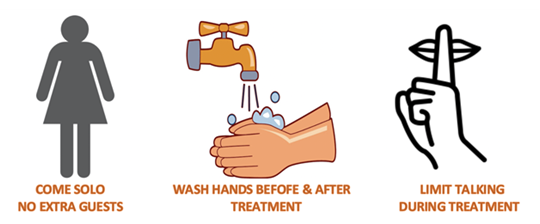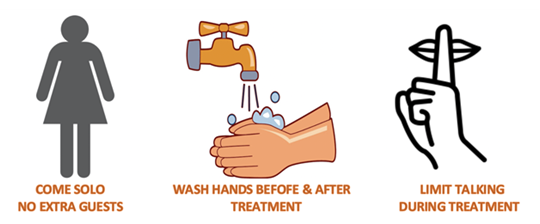 Thank you so much for your endless love & support.
We look forward to reuniting again soon.
Stay healthy,
Hairless NYC Clinic Inc.