---
About Hairless NYC Clinic - Exceptional Electrolysis in Manhattan
O ur team of highly skilled Professional Electrologists has been helping people look and feel better for over twenty years, they understand that sometimes clients require emotional support as well as expert care. With that in mind, Hairless NYC Electrolysis Clinic has taken steps to ensure that our office is a warm and comfortable environment where patients can relax and be pampered but most of all fulfill their goal of being Hair Free Permanently.
A t Hairless NYC Clinic, hygiene is always of upmost importance, for the customer and our technicians alike. We pride ourselves on keeping-up with state-of-art equipment, observing the mandatory sterilization and the lab testing.
I n our agenda conferences and seminars deliver best continuing education one can have, which is imperative to us. We make sure that each and everyone's experience with electrolysis -- let it be on your first visit for a consultation or follow up treatment -- is pleasant, serene and very gratifying. Clientele needs are very important to us. This is not a temporary feeling of looking better but, a long lasting permanent result of hair removal.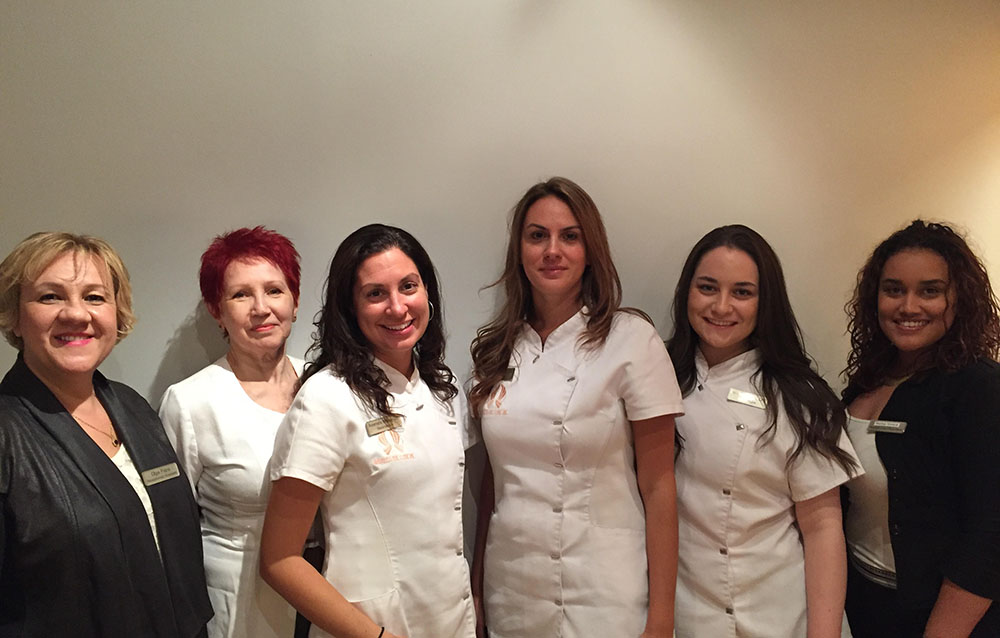 ---
Established in 1988.Hairless NYC Clinic was founded by Monique Geraud, a board certified electrologist since 1988 with over 20 years of experience helping people look and feel better. After years of successful operation, Hairless NYC Clinic has recently expanded with the hiring of a team of experienced electrologists.Our clinic's unique approach to treatment is a combination of sophisticated techniques and personal care. We understand that living with unwanted hair can be a traumatic experience and work hard to ensure that our patients always feel comfortable and secure when they visit us.
Hairless NYC Electrolysis Clinic
Board Certified Professional Electrologist (CPE) since 1988
Member of American Electrology Association (A.E.A)
Member of the New York Electrology Association (N.Y.E.A.)
Earned continued education (CEU) approved credits in electrology for the highest standards of practice.
---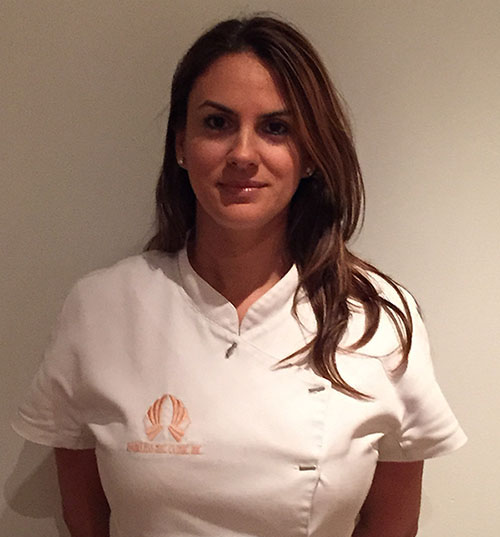 Lia Karaolani , CPE
---
Lia has been practicing electrolysis for more than 10 years and is the CEO/Owner of Hairless NYC Clinic Inc. She received her electrolysis training at the Berkowitz School of Electrolysis in New York. She is a proud member of the American Electrology Association (AEA) as well as the New York Electrolysis Association (NYEA). She continues her education through seminars in order to stay informed on the latest updates on permanent hair removal. She loves her job and being able to see her clients achieve their goal is a very uplifting and rewarding feeling. Lia loves bike riding with her kids, spending quality time with family and travelling back to Europe(Greece) is always a pleasure.
Maritza Casarez
---
Maritza was born and raised in New York City. She attended Berkowits School of Electrolysis in Queens, New York where she was trained and completed her electrology program. Maritza loves and takes great pride in working at Hairless NYC Clinic. Her passion is providing excellent customer care. She loves being a part of the Hairless NYC Clinic team, and is proud to really make a difference with her work. Her hobbies include reading, both for pleasure and for obtaining a better understanding of nutrition, healthy living and current events. Her love for animals is another passion of hers. She dedicates some of her spare time to extracurricular activities with her friends and also volunteer work.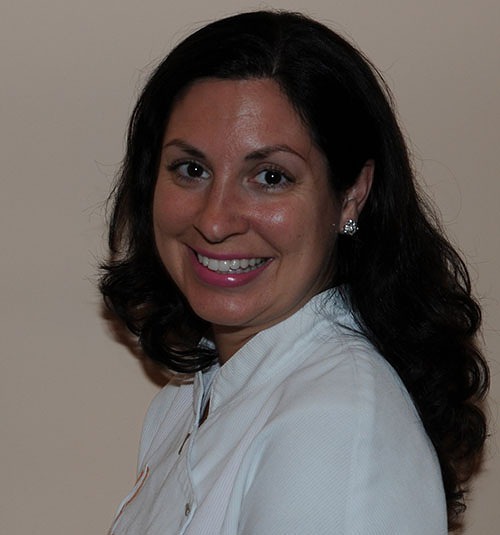 Annemarie Withney
---
Annemarie is a licensed, Board Certified Electrologist and a member of the American Electrology Association (AEA) and New Jersey Electrolysis Association (NJEA). She completed her training at the Berkowits School of Electrolysis and attends conferences/seminars to keep up with her continuing education credits. Annemarie is proud to be part of the wonderful, friendly team at Hairless NYC Clinic. She is pleased to be in such a rewarding profession and enjoys helping others feel more confident about their appearance. Born and raised in New Jersey, she enjoys spending time with family and friends at the beaches and outdoor restaurants of the Jersey Shore. Annemarie also enjoys bike riding, skiing and crocheting.
---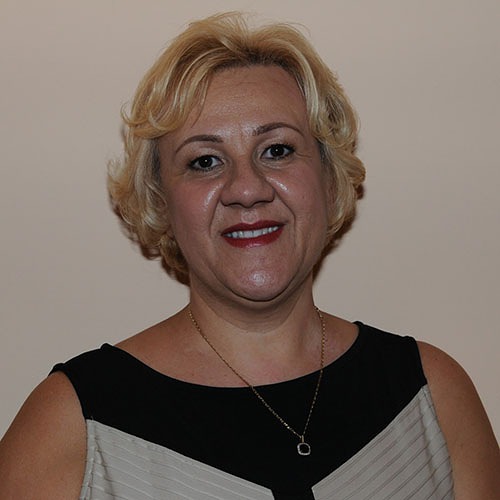 Olga Papa
---
Everyday my challenge is, to take care of my family first- and land at my front desk attending to my early appointments. It has been wonderful and certainly enjoyable to be in a great environment among professionals who aim to make a difference. Greeting people is always a pleasure, being able to accommodate their needs and work with their busy schedule feels wonderful. Born in Tirana, in a small country with rich traditions and culture, Olga has been living in New York for almost 20 years and loving it. She is proud of her origin, and even prouder to be a citizen of this ''land of opportunities'', which this country has proven to be, for her and her family. In her free time she loves spending time with family and friends. She loves reading, photography and creative arts.
Ana Alcantara
---
Ana was born and raised in New York City. She spent her childhood sporadically visiting Brazil—her parent's homeland—and taking care of her beloved pet rabbit. Ana recently graduated SUNY Plattsburgh with a double major in Political Science and English Writing Arts and says she is, "very excited to emerge myself in the professional workforce where I would be helping others as they help me grow into a thriving individual." She believes that being a member of the Hairless NYC Clinic team is the prefect way to dip her feet into the professional world where she would be working with professionals who love their job and know how to provide excellent service.
---